Incremental Mesh Generation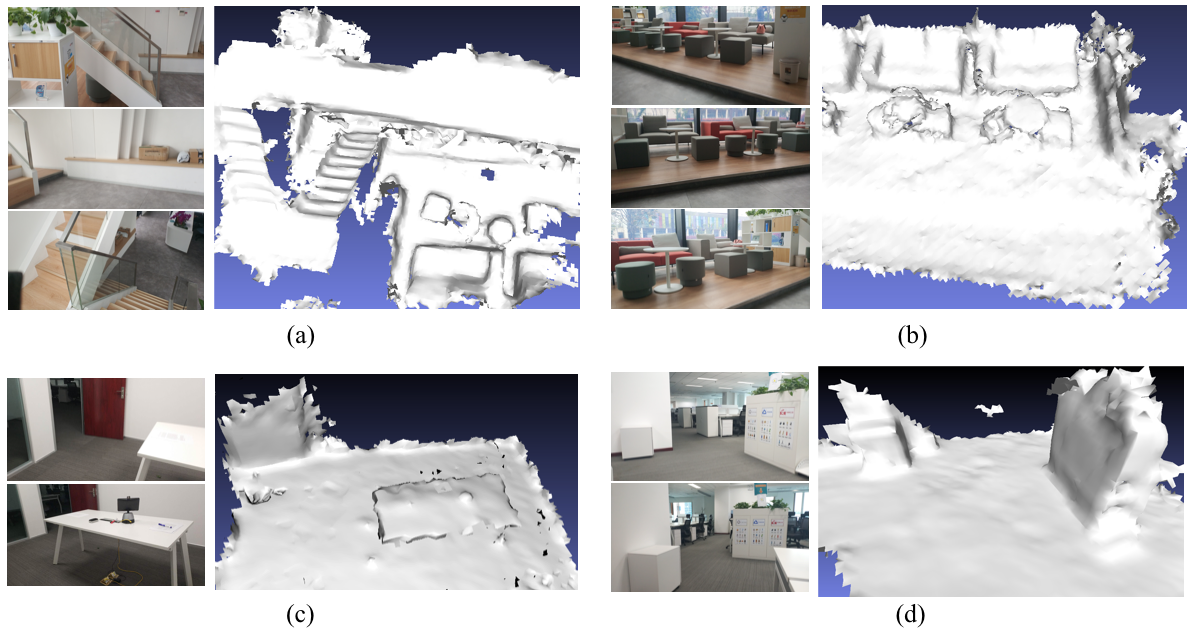 Surface mesh generation results of our four experimental sequences (a)"Indoor stairs", (b)"Sofa", (c)"Desktop" and (d)"Cabinet" captured by OPPO R17 Pro. (a) shows some representative keyframes of each sequence.
We present a novel incremental mesh generation approach which can update surface mesh in real-time and is more suitable for AR applications on mobile platform with limited computing resources.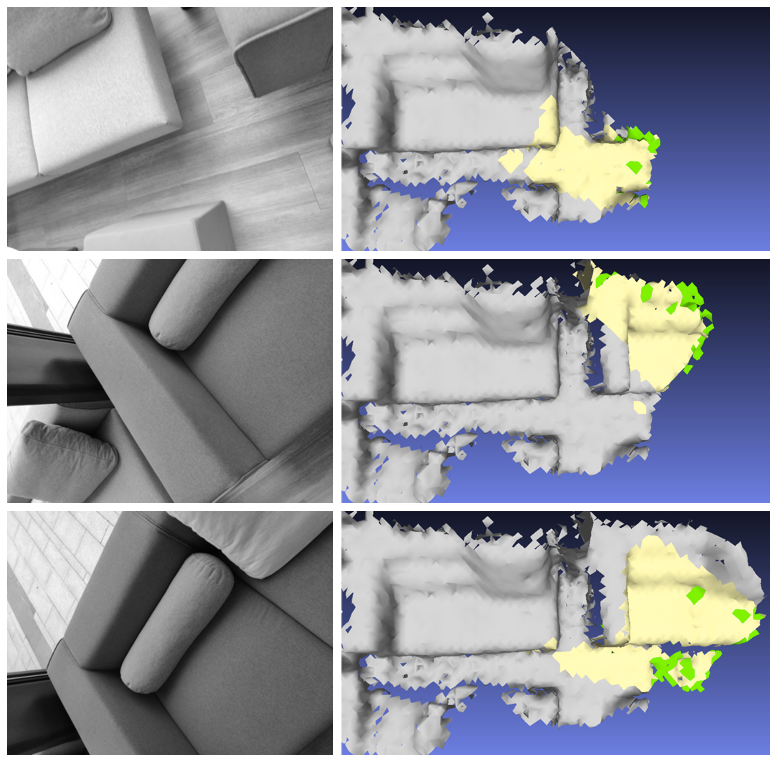 Each estimated depth map is integrated into the TSDF voxels, with associated voxels generated / updated in the conventional way.

To handle the influence of dynamic objects,we project existing voxels to the current frame for depth visibility checking.

We use an incremental marching cubes algorithm to maintain a status variable for each voxel indicating whether it is newly added or updated or not. For each keyframe, we only need to extract or update mesh triangles from the newly added and updated cubes.